Payment methods
Living and Company offers different safe payment methods.
Living and Company accepts the following safe payment methods via paymentprovider Multisafepay: Visa, Mastercard, American Express, iDeal, Bancontact/Mister Cash, Paypal, Giropay, Sofort Banking, AfterPay, international bank wire and payment on pick up (cash, pin or creditcard).

For the security of your information during the payment process we use Secure Socket Layers (SSL). This is a security system for the Internet. This sets the encrypted information exchange between you and our site during the online payment process. The information cannot be read by third parties with this. So your data is secure.


Paying with iDEAL
Payment via iDEAL is safe and fast. It is based on online banking and seems in a sense pins. You pay in the familiar online banking from your own bank. This may include: ABN AMRO, ASN Bank, Friesland Bank, ING, Fortis Bank Knab, Rabobank, Regions Bank, SNS Bank, Triodos Bank and Van Lanschot. All data are already available and payment will be made immediately.
Creditcards (Visa, Maestro, MasterCard and American Express)
You can also choose to pay with your Visa, Maestro, MasterCard or AMEX. After choosing this payment method, enter the card number, the expiration date of the credit card and CID / CVC code. The latter code is on the back of your credit card and contains three digits. your credit card so keep on hand.
Pay by bank transfer
You can not use iDEAL or would you prefer to pay your order at a later date? Select 'Bank Transfer'. You write the amount by using your bank's website. For a quick handling is important that your order number from your order number along with the payment. Please note: only when the payment is received by us, we can process the order. The payment information on the invoice you receive from us by e-mail (account NL25INGB0006215136 name of The Living Company). (only for the Netherlands and Belgium).
Pay afterwards with AfterPay up to € 500,- (only within the Netherlands and Belgium!)
Would you rather pay afterwards? That is also possible to Living and Company! We work with AfterPay. You first receive the product and then get 14 days to pay. The maximum order value is € 500, -. To approve your request to pay by invoice, AfterPay first performs a data check. It is possible that AfterPay not approve your request. For further explanation on this please contact AfterPay: Phone: 0900-4050602
Bancontact / Mr Cash
With Bancontact / Mr Cash you can pay your order directly if you are in possession of a Belgian bank account and you are affiliated with Bancontact / Mr Cash. You can pay with Bancontact / Mr Cash card and reader of the following banks: AXA Bank, BNP Paribas Fortis, KBC, Dexia, Fortis, ING, KBC, Record Bank and VDK Savings Bank.
SOFORT banking
Sofortbanking is an innovative direct payment method with TÜV certificate and TÜV approved transaction security. Sofortbanking was developed by Payment Network AG. Through the secure transfer to your online bank account for online providers not accessible remittance of Payment Network AG Sofortbanking carries automated and instantaneous. The purchase amount is then transferred immediately and directly to the bank account of the trader.
Giropay
Giropay is an online payment platform of the German banks and similar to the Dutch iDEAL. German customers pay with Poli in a familiar environment with a secure feeling.
For all questions
Email
Drop us an email and we will do our best to respond within two working days
[email protected]
Social media
Do you want to follow us?
8,2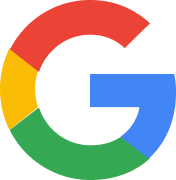 Customers rate us with a 8,2 on Google reviews
LIVING AND CO.
Honderdland 528
2676LV Maasdijk
The Netherlands
NL860130782B01
75072416